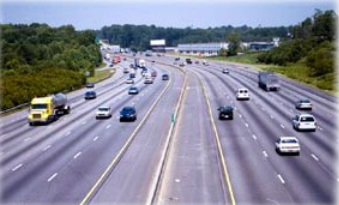 Year Round Driver's Ed Training. We strive to make Good Drivers!
West Central Michigan Driver Education is a small privately owned driving school holding Segment I and II classes in the Beal City school area throughout the year; March, June, and September.

Providing driver's education instruction to both teens and adults, West Central Michigan Driver Education strives to provide students with high quality driver's education both in the classroom and on the road. Classroom instruction is based on a State of Michigan approved curriculum and includes a variety of testing and interactive activities which aims to provide students with what they need to know about driving safety, the rules of the road and the danger of drugs and intoxicated driving.

In addition to the Seg I and II required classes for teens, we can also teach one-on-one to adults, at an hourly rate. Number of hours taught is dependent on the needs of the individual adult. Unlicensed adults will find our Adult Driver's Ed helpful for passing the Michigan State Road Skills Test, as well as for developing the confidence and skill to navigate US roads safely.
When you're ready to schedule a class or training session with West Central Michigan Driver Education, or just need to ask questions, please call us at 231-796-0864. If you get an answering machine, be sure to leave a message, and a real person will call you ASAP.

All Driver Education instructors are licensed by the Michigan Department of State and certified by the Michigan Department of Education.

---